NEW LIFE in the SPIRIT
Got off to a GREAT start.
You can still Join us this Wednesday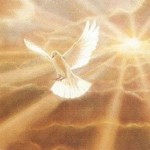 September 20, to October 18,  2017 
Are you looking for more meaning & purpose in your life?
Would you like a closer relationship with God?
The program will be held in Fr. Hilvert Center at St. Ignatius Church - I-74 & North Bend Road, Monfort Heights Ohio
The New Life In the Spirit program is a life-transforming experience where you will discover Christ's personal & unconditional love for YOU.
Listen to dynamic teachings
To help you encounter Christ personally.
Experience the gifts of the Holy Spirit.
Meeting on FIVE consecutive Wednesday evenings  from 7 – 9 pm


In Hilvert Center at St. Ignatius Church



For more information or to register, submit the form to the right please call
Lighthouse Renewal Center - (513) 471-5483
Suggested Donation:  Free Will Offering