Meetings are at St. Ignatius Church
JOIN US for a SPIRIT-FILLED  Prayer Meeting
In our prayer meetings we center on:
• Growing in our faith beyond that of Sunday Mass.
• Giving thanks and praise to Jesus for His unconditional love
• Discovering and experiencing the gifts of the Holy Spirit
• Listening to dynamic teachings that help us make God and our faith a part of our everyday life
Check the Events frequently for any changes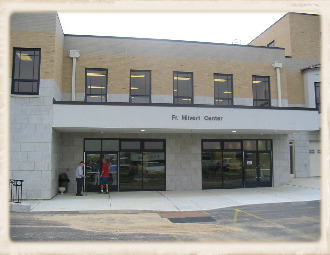 Meetings take place in Hilvert Center behind St. Ignatius Church in Monfort Heights

The first Wednesday of each month there is a Mass with a Healing Service at 7:30 pm in church.
Prayer meetings are held the other Wednesdays in Hilvert Center from 7:30 – 9 pm.
(Schedule is subject to change - view the Events tab regularly).