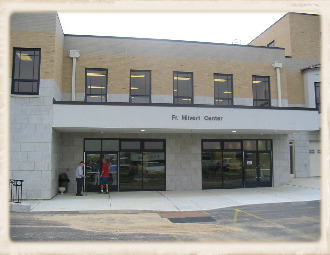 Prayer Meetings:
Lighthouse Community comes together as a body of Spirit-filled Christian believers most Wednesday evenings at 7:30 P.M. We meet in Fr. Hilvert Center located behind St. Ignatius Church, Monfort Heights, Ohio, I-74 and North Bend Road.
At our meetings we place Jesus at the center of our attention to give Him praise, honor, thanks, glory, and our love. It is our time as a community to praise God as the Holy Spirit moves us and the Lord speaks to us and blesses us.
Our prayer meetings are not a discussion club, a therapy session, a social meeting, or a time for counseling, but are filled with praise and worship, teachings, sharings and charismatic gifts. We come to give our full attention to Jesus — through the power of the Holy Spirit.
Call of Lighthouse Community:
Our CALL TO CENTER ON JESUS

Our CALL TO GROW IN HOLINESS

AND IN OUR LOVE FOR ONE ANOTHER

Our CALL TO SHARE CHRIST